---
SEPTEMBER 14, 2023

Join Hispanic leaders from throughout the state in a fun game night featuring a version of the popular loteria game benefiting legal aid.
Host
Hispanic Issues Section of the State Bar of Texas &
Texas Access to Justice Foundation


Benefiting
Texas legal aid programs

Where
Zoom

When
Thursday, September 14, 2023, 5:30 p.m.
Door Prizes & Entertainment!
---
DONATE, PURCHASE A TABLA!

To donate by purchasing a playing card/tabla:
---
~ Title Sponsor ~

~
Supporter
~


~

Ally ~

Benny & Nikki Agosto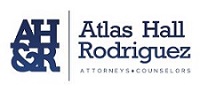 Hon. Manuel Bañales
Hon. Jane and Doug Bland
Hon. Mario E. Ramirez Jr.

~ Friend ~
Alexander Dubose & Jefferson LLP
Hon. Antonia Arteaga
Austin Bar Foundation
Barrera Sanchez & Associates, P.C.
Carolyn Gutierrez Bartelli
Chris M. Borunda
Bracewell LLP
Buckingham Barrera Vega
Cameron County Bar Association
Carlos Eduardo Cardenas
Chamberlain Hrdlicka
Chief Justice Dori Contreras
Dallas Hispanic Bar Assn.
Escobedo & Cardenas
El Paso Bar Association
Express Records
Sylvia Borunda Firth PLLC
Justice Dennise Garcia
Roland Garcia
Kenna S. Giffin
Judge Michael Gomez
Greenberg Traurig
Hon. Amparo Guerra
Hon. Deborah Hankinson (ret.)
Jim Harrington
Jorge A. Herrera
Hendler Flores Law, PLLC
Hidalgo County Bar Association
Hispanic Bar Association Houston
HMWK, LLC
Roland Johnson
Laredo Webb County Bar Association
Legarreta Law Firm, PLLC
MABA-TX
Hon. Maria Salas Mendoza
Tom Nuckols
Poverty Law Section
San Antonio Bar Foundation
Denise Scofield
Scott Douglass & McConnico
Carlos Soltero
Ray Thomas PC
Terry Tottenham
Texas Women Lawyers
Women and the Law Section
Recent News

October 31, 2023
TAJF honors contributions to access to justice at luncheon with Supreme Court
October 10, 2023
TAJF adds Aranda to board of directors; Hon. Deborah Hankinson reappointed as chair, Torrence reappointed
July 13, 2023
Cendera Bank Joines Prime Partner Bank Program
June 12, 2023
TAJF Sponsors Five Equal Justice Works Fellows
June 1, 2023
Texas Access to Justice Commission renews statewide legal clinic initiative for Texas veterans
May 29, 2023
Capitol Credit Union Joins the Prime Partner Program
May 17, 2023
Betty Balli Torres Receives Lifetime Achievement Award
Apr. 25, 2023
Statewide Virtual Court Kiosk Project Launches to Improve Texans' Access to Legal Aid Services
Nov. 29, 2022
Wells Fargo Joins the Prime Partner Program